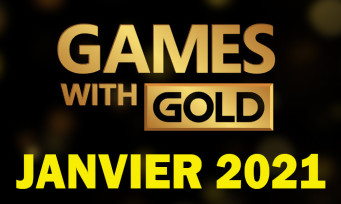 As usual, Microsoft first revealed the list of upcoming free games in the Xbox Live Games With Gold program for January 2021. And it's safe to say, Xbox users will be in for a treat with a host of games as diverse as they are varied. To begin with, there is the first Little Nightmare which will allow you to discover the dark universe of this action-adventure game, the sequel of which is expected on February 11, 2021. Those and those who prefer the inside can throw their devoted to the first Dead Rising, undoubtedly one of the best episodes of the saga, while those who practice Versus Fighting will be happy to learn of the arrival of The King of Fighters XIII in an improved version for once. Finally, we end with the least popular game of all: Breakdown, from the Namco catalog and which was released on the first Xbox. It wasn't a big game back then.
Little Nightmares (January 1-31, 2021)
Help Six escape the Lair, a vast and mysterious vessel populated by corrupt souls in quest for their next meal… You will have to find the child in you to give free rein to your imagination and find the way out!
Dead Rising (January 16 – February 15, 2021)
In this remastered version of the original classic, survive the horde of hungry undead in the Willamette Mall by using the weapons you find there. You are reporter Frank West and you will have 72 hours to uncover the origin of the invasion … while surviving it!
The King of Fighters XIII (January 1-15, 2021)
The improved version of the classic arcade game. Use your special gauge to unleash devastating blows and special combos. Don't miss the final chapter of Ash's saga, which sees a conclusion filled with rage and betrayal.
Breakdown (January 16-31, 2021)
Trapped in a mysterious laboratory and unable to remember his past, Derrick Cole discovers his extraordinary powers while fighting to survive. The game combines hand-to-hand combat, devastating weapons, and an intense, suspenseful storyline that will ask you to uncover the truth, in this first-person action-adventure title.