5G was launched at the end of 2020 in France. If you have a compatible smartphone, you will certainly want to test this new generation of wireless networks. Orange, SFR, Bouygues Telecom and Free Mobile have launched their 5G packages and switched on their network accordingly, however there are important differences. Here are the maps and tools to help you see more clearly.
Before subscribing to a 5G package , it is important to find out about the coverage of your mobile operator. In this file, we come back to the different frequency bands allocated to 5G in France and we give you the keys and tools to identify 5G coverage near you and in your region.
How to differentiate "the" 5G?
You often hear about "fake" 5G and "real" 5G. Even if there is not strictly speaking a bogus 5G in France, contrary to the practices of some American operators who have deployed 5GE equivalent to our 4G ++, there are nevertheless several frequency bands allocated to 5G.
The 700 and 2100 MHz bands allow 4G and 5G to coexist
The 700 and 2100 MHz bands are a first deployment of 5G Non-Standalone (NSA) which operates frequency bands coexisting with 4G. The existing equipment at the level of the antennas of the networks then allows joint use of several technologies on the same frequency.
This 5G Non-Standalone still relies on 4G to function: the connection uses 4G LTE while 5G carriers are used to increase data rates and reduce latency. The spectrum is thus shared between 4G and 5G. It is also easy for operators to deploy, it is a software update which explains why we already have hundreds of antennas activated. The smartphone aggregates the 5G band and one or more 4G bands if these are available.
The advantage is that you can connect to both 4G and 5G at these frequency bands. Even though this is 5G slower than 5G 3.5 GHz, we are seeing an increase of about 15% more throughput than 4G +. This 5G must make it possible to obtain at least a downlink speed of 240 Mbit / s . Obviously, the actual throughput can depend on many parameters, such as the distance to the antenna, the compatibility of your smartphone or the simultaneous number of users.
A 3.5 GHz band allocated to 5G with 4G network infrastructure
As a reminder, for the moment, only the 3.5 GHz band is the one that has been exclusively allocated to 5G, after a long allocation and auction process. Theoretically, this frequency band offers sufficient bandwidth with a significant increase in bit rate. However, there are still very few 5G 3.5 GHz antennas.
Also, this is 5G Non-Standalone (NSA), which means that the underlying network infrastructure is 4G. This obviously limits the increase in throughput and the reduction in latency. We have, however, observed speeds that can go beyond 1 Gbit / s during our first tests on the Orange network .
The 26 GHz band known as millimeter waves
Later, there is no schedule at the moment, the Standalone (SA) 5G will be deployed. This 5G SA, which can be described as " true " 5G, will indeed exploit a "new network architecture" and will be deployed with millimeter waves (mmWave bands). These are the famous 24 to 30 GHz bands (26 GHz in France).
This frequency band, thanks to its large width, will allow unparalleled speeds and new uses. While awaiting its attribution within a few years, it will be the subject of several experiments.
What is the 5G coverage of French operators?
The National Frequency Agency (ANFR) manages all radio frequencies in France, it keeps the accounts of authorized antennas installed and active in France. As of December 1st, here are the important figures to know:
| | 3.5 GHz | 2100 MHz | 700 MHz | Total |
| --- | --- | --- | --- | --- |
| Orange | 479 | 472 | 0 | 951 |
| Free Mobile | 380 | 0 | 11746 | 12126 |
| SFR | 322 | 1395 | 0 | 1717 |
| Bouygues Telecom | 165 | 3447 | 0 | 3612 |
| Total | 1346 | 5314 | 11746 | 18406 |
You will therefore notice an uneven distribution of the 5G antennas of the operators. Free Mobile is the only one to transmit in 5G on the 700 MHz band, which requires a compatible smartphone ( B28 and n28 ). As we explained above, the 700 MHz and 2100 MHz bands do not offer the performance that you will get with the 3.5 GHz band.
It is possible to identify all these antennas using with the Cartoradio tool ( https://www.cartoradio.fr/ ) set up by Arcep . Select your operator, then deselect 2G, 3G and 4G. We recommend antennesmobiles.fr which uses the same data from Arcep, but with a tool that is easier to use. It allows you to select its operator, its technology, but also the chosen frequency bands.
Mobile operators also offer cards with 5G coverage depending on frequency bands and technologies:
Finally, Arcep has set up an observatory that provides a map of 5G sites open commercially.
You can also get maps by region from the Arcep website . This makes it possible to monitor the deployment of 5G in France more precisely.
What are the best 5G plans?
We have set up a comparator of 5G packages to help you select an offer that matches your needs. Free 5G Package – 150 GB / Unlimited
Unlimited calling
Unlimited SMS / MMS
150 GB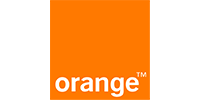 Orange 5G Mobile Plan – 70 GB
Unlimited calling
Unlimited SMS / MMS
70 GB RED 5G Package – 130 GB
5 days
Unlimited calling
Unlimited SMS / MMS
130 GB