Lost in the jungle of Xiaomi smartphones? We have cleared all this to make your choice easier.
Xiaomi Phones: The Best by Price Range
Born ten years ago, Xiaomi has come a long way since its beginnings as a small unknown manufacturer very inspired by Apple. The brand has managed to build a unique identity for itself and has since diversified considerably.
Xiaomi products can now be found everywhere, from scooters around the corner to the smart bulb in the ceiling light. In addition, they are now well distributed in France; Gone are the days when we had to go through obscure Chinese marketplaces , the brand's smartphones have several dedicated stores in France.
The DNA of the brand has not changed, however, a Xiaomi smartphone focuses above all on finding the right value for money, with particular attention paid to software. The MIUI interface is in its twelfth version and offers one of the strongest biases in the Android universe. Not everyone will like it, but the care taken in it is undeniable.
Among the weaknesses of the brand, we note its almost unhealthy tendency to release dozens of references each year, with names, characteristics and prices very close to each other. It's simple: even we who follow their daily news sometimes have trouble finding our way …
This is why we did the sorting for you and selected the best phones from Xiaomi.
The premium smartphone from Xiaomi
Xiaomi Mi 11
The magnum opus
9 / 10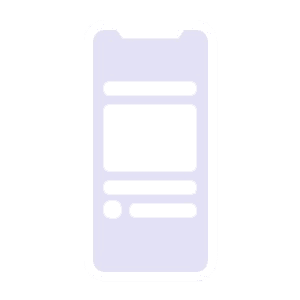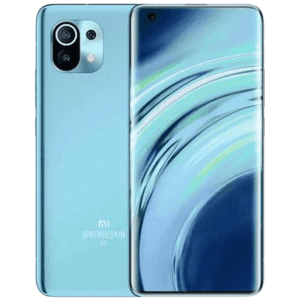 Superb screen
The Overpowered Snapdragon 888
The very successful design
Xiaomi starts 2021 with an extremely ambitious Mi 11. A feeling that is confirmed from the first contact with the careful design and impeccable finish. The designers have succumbed to the codes of the moment since we find a mat glass pleasant to the touch. The ergonomics are good, although with its 6.81-inch screen it would be better to use both, but for greater safety.
The panel used is also of high quality, in addition to very accurate colors we benefit from very high brightness which, coupled with the infinite blacks of the OLED, results in very good readability in all situations. There is also a refresh rate of 120 Hz.
Under the hood, the phone is the first on the European market to use the all new Snapdragon 888, backed by 8 GB of RAM. Qualcomm's chip stands out as the best performing chip in the Android universe, beating the Galaxy S21's Exynos 2100 in all tests.
Autonomy is not its strong point, however, since it will hardly last more than a day on a charge. Fast charging allows it to fill 80% of the battery in 25 minutes.
It therefore remains to be seen the photo module, which turns out to be versatile and overall produces very satisfactory results, in particular in macro mode. One wonders, however, if it might not have been more interesting to integrate an optical zoom which would prove more useful in everyday life.
With the Mi 11, Xiaomi delivers a true flagship, able to compete with the best smartphones on the market, all at a more than aggressive price. A real success of which you can read the complete test .
Xiaomi Mi 10T Pro
Back to basics
8 / 10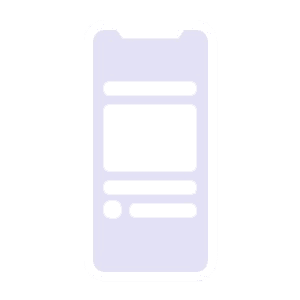 Faithful 144 Hz display
Good game performance
Very good autonomy
A few months after an attractive Mi 10 Pro , but a little expensive , Xiaomi logically declined its range with a more affordable version.
If it keeps a 6.67-inch screen, the screen switches to LCD. In return for the loss of the OLED, however, we gain a refresh rate that goes to 144 Hz. The gain in fluidity is undeniable and is very comfortable on a daily basis.
The heart of the machine, it does not move since we find the powerful Snapdragon 865 from Qualcomm and 8 GB of RAM. But beyond the very good performance, it is the battery life that is bluffing since it easily exceeds the two days! As for the photo, the results are more than correct with a 108 Megapixel sensor supported by macro optics and an ultra wide angle. Only the latter disappoints a little, however, especially when the light is not ideal.
Less ambitious than its big brother, the Mi 10T is more balanced. Xiaomi returns here to its fundamentals: a quality / price ratio among the best on the market. For those who want to go into details, go to our test of the Mi 10 T Pro .
The best of the mid-range at Xiaomi
Xiaomi Mi 10 Lite
5G for everyone
8 / 10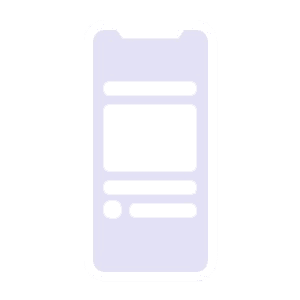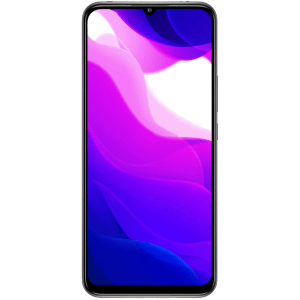 Efficient and 5G compatible
A beautiful Amoled screen
Rather good at photography
Little brother of the Mi 10 and Mi 10 Pro, the Mi 10 Lite finds an excellent balance . To begin with, it has the merit of being compatible 5G which is still quite rare on the mid-range. We also appreciate the design of the device which gives pride of place to the glass on the rear face and a sober and efficient front face with a notch " drop of water " which, although out of fashion, is well integrated.
On a more technical level, there is a 6.57-inch Amoled Full HD screen, very bright, but with not quite optimal color accuracy. Inside is a Snapdragon 765G processor with ample performance. They allow for example to play Fortnite in "epic" quality almost without any hitch. The photo part, built around 4 sensors, is above average for the price, but we would have liked to have a telephoto lens for the optical zoom.
Last strong point: autonomy. The 4,160mAh battery can last two days on a single charge in everyday use. The fast charge at 20 W, allows it to recover 50% of the battery in about 30 minutes of charging. The MIUI 11 interface, which gave pride of place to bloatware has since its release been replaced by a much more mastered version 12. To learn more about these changes, we refer you to the handling of the latter .
"Cheap" Xiaomi smartphones
Xiaomi Redmi Note 9 Pro
He has everything of a great
8 / 10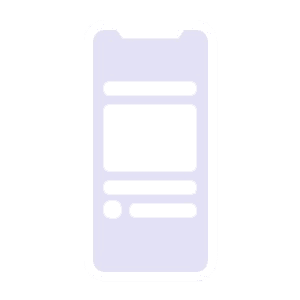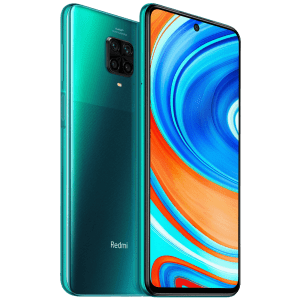 NFC compatible
Versatile in photo
Excellent autonomy
The Xiaomi Redmi Note 9 Pro is the most boosted version of the three smartphones in the Chinese manufacturer's Note 9 range in 2020. It begins by enlarging its dimensions by integrating an IPS LCD screen of 6, 7 inches, this one displaying a Full HD + definition of 2400 x 1080 pixels. Gone by the way, the notch of the old generation, we now find a bubble centered at the top of the screen.
We then find more or less the same technical data sheet as the version 9S with the presence of a Snapdragon 720G supported by 6 GB of RAM and a battery with a capacity of 5,020 mAh. However, certain elements make the difference, in particular the simple integration of the NFC chip to pay without contact with your smartphone, and much more.
It also expresses itself better in photos thanks to its versatile module which accommodates 4 sensors, including a main one of 64 megapixels (compared to 48 on the other two models in the range). It does much better depending on the situation, even with a particularly interesting night mode to use. As for its 13-megapixel selfie camera up front, it will be sufficient for making video calls, but nothing more. Note that as of this writing, the update to MIUI 12 is finally starting to roll out.
To learn even more, check out our full review of the Xiaomi Redmi Note 9 Pro .
Xiaomi Poco X3
120 Hz for everyone
8 / 10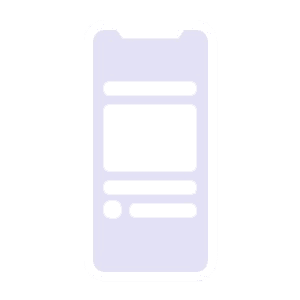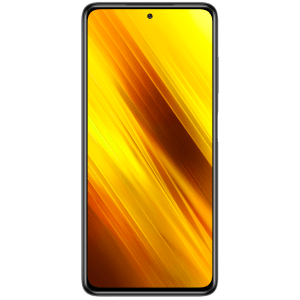 An efficient 120 Hz
Good performance
Enduring despite everything
If the data sheet is obviously not everything, the choice of a 120 Hz screen on a smartphone below the 120 Hz mark could obviously only attract attention.
Imposing and quite heavy (215 grams) the Poco X3 will not mark the spirits by its design. Its 6.67-inch screen, however, catches our attention. So of course the colors lack accuracy and the brightness is average, but we are entitled to a high resolution and above all a refresh rate of 120 Hz.
To save battery life, Xiaomi adapts the number of frames per second on the fly according to the appropriate content. A trick that works quite well since it lasts a day of active use without worry. Among the 4 photo sensors, only the main one and the ultra wide-angle caught our attention with acceptable results.
Complete, efficient and enduring, the Poco X3 fully keeps its promises. For those who want to know more, go to our test !
Xiaomi Redmi 9
A small price that seduces
8 / 10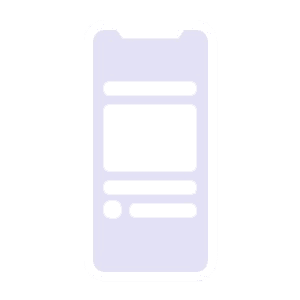 Pleasant in hand
Very good autonomy
Full HD screen
Released this summer, this phone makes you forget a very unconvincing Redmi 8 . Sold below 150 euros, it obviously makes many compromises, but it turns out to be far from being ridiculous.
Its design is simple, efficient and above all very comfortable in the hand. If the screen lacks brightness, the use of Full HD resolution is quite rare at this price point. We also appreciate the choice of a MediaTek Helio G80 chip which gives it more than respectable performance.
Add to that a solid battery life that reaches two days of light use and you've got a device that's fun to use every day. Despite the four sensors, the photo is the biggest weak point of this smartphone, especially with poor low light performance. Still, while it is obviously not a fighter jet, the Redmi 9 stands out as one of the best options this end of the year for those on a budget.
For more information, go to our test of the Redmi 9 .
Some tips before you buy
Before buying a Xiaomi brand smartphone, there are many questions that may cross your mind. We have listed a few here with answers that we hope will light up your lantern.
Who is Xiaomi?
Xiaomi is a company founded in 2010 , by Lei Jun, a Chinese billionaire, with the objective of selling good quality smartphones at rock-bottom prices. Initially, relatively unknown in France, the brand is increasingly popular, even beyond technophile circles. The community is very active around MIUI, a completely modified Android interface, only available on the Chinese brand's smartphone.
Do I have to go through importation to get my Xiaomi smartphone?
It is no longer an obligation. Since the official arrival of Xiaomi in France , it is indeed much easier to get your hands on the products of the famous Chinese manufacturer. The brand's smartphones are renowned for their excellent quality / price ratio, even with VAT. Xiaomi's establishment in France is going very well, especially with the opening of various physical stores, a bit like the Apple Stores.
Which package should I choose for my new smartphone?
Perhaps this is the time to change your mobile plan. Good thing, operators are fighting a price war on non-binding plans and we now find very complete mobile plans at less than 10 euros. To compare the best current plans, visit our mobile plan comparator .