5G has indeed been launched in France. We were able to verify this for ourselves, having identified a 5G antenna from Orange and carried out numerous tests on it. This will allow you to have an overview of the first changes brought by this technology.
What you need to know
The 5G is officially launched in France with the four mobile operators with 11,485 declared antennas. This figure seems high, but be aware that it is active and inactive, this figure also includes all 5G antennas, including those that emit in 3.5 GHz, but also in 700 MHz and 2100 MHz.
As a reminder, only the 3.5 GHz band is the one that has been exclusively allocated to 5G, after a long allocation and auction process. Theoretically, this frequency band offers sufficient bandwidth with a significant increase in bit rate. However, there are still very few active 5G 3.5 GHz antennas.
The 700 and 2100 MHz bands are a first deployment of 5G Non-Standalone which operates the 4G network. This 5G Non-Standalone relies on 4G to operate: the connection uses 4G LTE while 5G carriers are used to increase data rates and reduce latency. The 700 MHz band is excellent for range and access inside buildings, but its throughput is low. The 2100 MHz band has less range, but better speeds.
The advantage is that you can connect to both 4G and 5G at these frequency bands. Even though this is 5G slower than 5G 3.5 GHz, we should still see faster speeds than 4G.
How did we conduct this first test?
Since December 15, 2020, Orange has activated 5G in many cities in large metropolitan areas. Around Paris, for example, we can find 5G in several cities of 91, 92, 93 and 94. We therefore went in search of an active 5G 3.5 GHz antenna – we explain below how the easily identify – equipped with a 5G compatible package (package at 25 euros / month with 70 GB of data) and an updated compatible smartphone ( iPhone 12 mini with iOS 14.3 and Orange France 45.1 in eSIM format).
We performed about 30 flow tests near the antenna, but also away from it up to more than 2 kilometers. We also carried out tests while traveling at 50 km / h. Whether on Speedtest.net, Fast.com (Netflix), nPerf, 5GMark, Google, Orange … we have multiplied the tools and connection servers to get the most precise idea possible.
We then launched various videos on YouTube, downloads of videos on Netflix, but also applications and games, as well as cloud gaming tests on several services (GeForce Now and Shadow). For example, GeForce Now has been tested in Full HD definition at 60 fps.
All these tests were carried out outdoors in Villejuif and Maisons-Alfort in Val-de-Marne (94).
What we got: almost 1 Gbps of downlink
Obviously, 5G is not just about doing speed tests. However, these tests make it easy to compare the performance of different contexts. You should also be aware that 3.5 GHz antennas are currently very little used, so we are testing the 5G network in very good conditions.
Let's move on to the results: connected to an Orange 3.5 GHz antenna, we therefore obtained peaks above 900 Mbps in downstream (download) with an average of around 750 mbps. These are speeds that can be achieved on 1 Gbps fiber optic for comparison. The upload speed does not go higher than 70 Mbps with an average of 57 Mbps.
Descending rate
Ascending rate
Latency
5G (3.5 GHz)
Reception 5/5
Between 640 and 932 Mbps
Between 52 and 71 Mbps
Between 13 and 22 ms
5G (3.5 GHz)
Reception 4/5
Between 425 and 710 Mbps
Between 42 and 63 Mbps
Between 17 and 24 ms
4G + / 5G (2.1 GHz)
Reception 5/5
Between 230 and 387 Mbps
Between 17 and 35 Mbps
About 25 ms
4G
Reception 5/5
Between 17 and 110 Mbps
Between 8 and 21 Mbps
About 30 ms
We are still far from theoretical speeds, around 2.1 Gbps downstream according to Orange, but these are much higher speeds than those obtained in 4G. Other users have been able to obtain peaks over 1.4 Gbps in central Montpellier.
We might as well say that we have not encountered any problem on GeForce Now or Shadow in cloud-gaming. Under these conditions, these services are perfectly functional. Among the other tests carried out, we downloaded 3 episodes (approximately 800MB) at the same time on Netflix , it took less than 25 seconds.
25 seconds to download 3 episodes of #StarTrek (800 Mo) in 5G on the Orange network 🍊 pic.twitter.com/eyhCpwREqC

– Ulrich Rozier 🦊 (@UlrichRozier) December 16, 2020
As you move away from the antenna, the throughput decreases, but remains very high. These are speeds that we should have achieved in 4G + under very good conditions. Note that the observed flow rates are relatively stable over 30-minute test phases.
In fact, we have also identified several 4G + / 5G antennas that transmit at 2.1 GHz. The performances obtained are less important, but they remain much higher than the average speeds observed in 4G.
How to identify 5G antennas?
If you have a compatible smartphone and mobile plan, the hardest part is identifying active 5G antennas, the network has only just been launched. Free 5G Package – 150 GB / Unlimited
Unlimited calling
Unlimited SMS / MMS
150 GB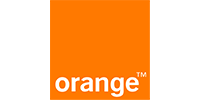 Orange 5G Mobile Plan – 70 GB
Unlimited calling
Unlimited SMS / MMS
70 GB RED 5G Package – 130 GB
5 days
Unlimited calling
Unlimited SMS / MMS
130 GB
If you are in Paris, know that for the moment the situation is blocked . It will therefore be necessary to fall back in a few cities in Île-de-France or in other large French agglomerations such as Nantes, Montpellier or Nice.
The Cartoradio site allows you to find all 5G antennas on French territory, it is a tool designed by Arcep. However, we recommend antennesmobiles.fr which uses the same data, but with a more efficient tool. It allows you to select its operator, its technology, but also the chosen frequency bands.
On the 3.5 GHz band, Orange therefore has 65 antennas activated at 3.5 GHz this Wednesday, December 16 in Île-de-France. It is necessary to remove all the antennas located in Paris which have not yet been activated, the 3.5 GHz antennas are therefore mostly in 92 near Boulogne Billancourt, but also in Saint-Ouen in 93. By checking the 2100 MHz frequency band, you can identify all of Orange's active 5G antennas. For each antenna, we find very precise information.
By using this service, you will realize that Orange is not the only operator to be ready to welcome its first 5G users, SFR, Bouygues Telecom and Free also have many active antennas. When 5G has been authorized in Paris, SFR should be the mobile operator offering the best 5G 3.5 GHz coverage.
A taste before a long wait
The deployment of 5G will be long… even very long. In large cities, operators should nevertheless quickly obtain good coverage thanks to 5G Non-Standalone which operates the 4G network.
To get closer to the promises of 5G, we have to wait for the deployment of 3.5 GHz antennas to advance and much later that of millimeter waves (mmWave bands). It is the 26 GHz band that will make it possible to obtain record performance and develop new uses in mobility. The 5G currently deployed offers a more comfortable experience on uses that were already enabled by 4G: downloading, cloud computing, streaming, cloud gaming, connection sharing, fixed internet, etc.