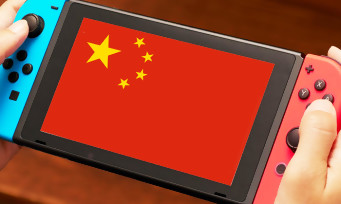 Barely a year after the Switch was officially released in China,
Bloomberg
tells us that the Nintendo console dominates the market in the Middle Kingdom, in a market traditionally dominated by PC and mobile. Indeed, in the year 2020, 1.3 million Nintendo Switch found sellers according to figures from Niko Partners, which is more than double the total combined sales of the PS4 and Xbox One over the same period. In total, 3.94 million Switches have therefore found a buyer in China since the release of the console (and its availability under wraps), which also surpasses the 3.52 million sales for PS4 and Xbox One combined. Remember that the Chinese government banned the marketing of video game consoles in 2000, and that this ban ended in 2014 with the release of the Xbox One, followed in 2015 by the PS4.

The problem is that games must always be validated by a government body before they can be sold, which prevents many titles from reaching the legal market. Thus, gamers from the Middle Empire must go through importation (via Hong Kong) to get their hands on The Legend of Zelda: Breath of the Wild or Animal Crossing: New Horizons. However, other more mainstream titles are directly available like Super Mario Bros. U Deluxe, Mario Kart 8 Deluxe, Super Mario Odyssey, and above all Ring Fit Adventures whose success is phenomenal, in part thanks to the hyper-strict containment that followed the COVID-19 pandemic.