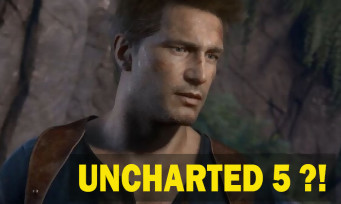 It has now been two years since the Sony San Diego studio was founded and although its existence was revealed by numerous job offers in January 2019, Sony Interactive Entertaiment has still not made any official presentations. The fact remains that the studio, made up of video game veterans, is working on a new project still kept secret. But it could be that the latter was inadvertently revealed. Indeed,
our colleagues from IGN.com
report the discovery of an evocative clue on the LinkedIn profile of Michael Mumbauer, Senior Director of the Visual Arts studio,
a support team specializing in motion capture and the creation of cutscenes. cutscenes. Where it gets interesting is that this Michael Mumbauer had for mission to assemble a team in charge of working on big already existing AAA licenses and to make continuations of them. He mentions in particular an action-adventure game planned for the "next generation of players", which leaves little doubt as to the PS5.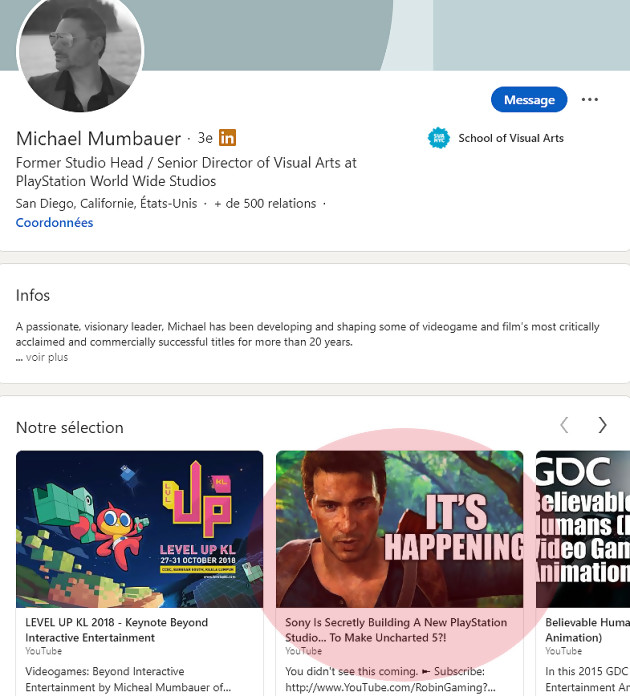 Paying attention to Michael Mumbauer's LinledIn account, we can see below the part "Our Selection" (which is laid out by Michael Mumbauer himself ) a video "It's Happening" from YouTuber RobinGaming which evokes the probable return of Uncharted 5 and which would be in development within this new "secret" studio of Sony. It did not take more for the craziest theories to appear in the wake, some while Nathan Drake would be back, others evoking new characters, like The Lost Legacy which had staged Chloe Frazer and Nadine Ross. And you, what do you think ?