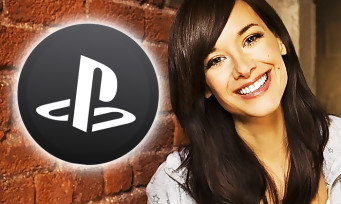 Just yesterday
,
we learned of the creation of a brand new studio called Haven: based in Montreal, Canada, it is notably led by Jade Raymond
, producer of the very first Assassin's Creed and ex-spawner of Ubisoft (before moving to Electronic Arts then Google Stadia) who leads, finally, her own team in this brand new firm.
Moreover, let us specify that the latter remains independent despite its collaboration with Sony, which has invested in the company as well as its first project … which will be a PlayStation exclusive.
Probably PS5, of course.
In short, all this to say that thanks to LinkedIn , we now know a little more about the workforce that makes up Haven. Yesterday, in her press release, Jade Raymond affirmed to have surrounded herself with talented developers and, for the most part, former collaborators met during her career: she was right since the professional social network reveals to us … a team of four (only) , most of whom had previously worked with Raymond.
So first we have Jade herself, CEO of the company, then Paola Jouyaux, a Senior Producer known for her work at Ubisoft on Watch Dogs, Child of Light and Far Cry Primal . Follows Leon O'Reilly, technical director at Ubisoft, Electronic Arts then Google Stadia , having therefore worked with Jade Ramond through these three firms. Finally, Haven is counting on the presence of Daniel Drapeau, an employee of Ubisoft Montreal who has left his position to occupy that of Game Directotr in this brand new studio . A priori, it is therefore the only person who has not collaborated with Raymond in the past.
So yes, four people is not much but Haven has just been created, and Sony funding (or at least in part) the project, no doubts that the team should grow very soon. For now, no details have been filtered out about this PS5 exclusive, which shouldn't arrive for years. Our curiosity is in any case very present.