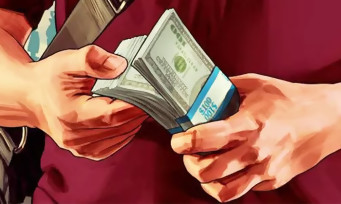 Formalized in June 2019 during the showcase dedicated to the new console from Sony Interactive Entertainment, the PS5 version of GTA V will not be a beast port of the current version which already incorporates a number of improvements techniques compared to the version released in 2013 on Xbox 360 and PS3. This is indeed what Strauss Zelnick wished to remind
in the context of the Morgan Stanley Technology conference which was held on March 3.

" We've done a great job with the Mafia series, and now it's GTA V's turn to come out on a third generation machine, which is amazing , said the boss of Take-Two Interactive in comments reported by Video Games Chronicle . He was a standard bearer when it was released [on Xbox 360 and PS3], and so was it for the second generation [Xbox One, PS4, PC]. We'll see how things go on the third generation. Naturally, I'm sure Rockstar Games will provide a great gaming experience, but that's something you don't. are not able to do if you are content with a single port. "

The latest slap from Rockstar Games is none other than the PC version of Red Dead Redemption 2 (2019) which, visually, is even more accomplished than the already impressive original opus on Xb ox One and PS4. And to think that the graphics engine of the house (RAGE) was developed, at the base, for a game of table tennis … For the record, GTA V, it is more than 140 million copies sold in the world , while Red Dead Redemption 2 has some 36 million.