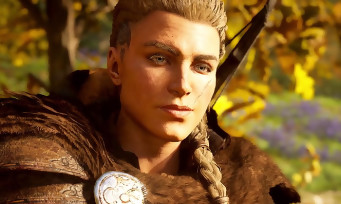 By far the biggest success of 2020 in the Ubisoft catalog, Assassin's Creed Valhalla must be pampered by its developers who announce the arrival of a Season 2. Called "Eostre", it will begin in March 2021 with a first update introducing a festival in the colony, a new game mode that builds on the pillars of combat in Valhalla, new equipment and cosmetic items. But by then, the game is already getting a new update, 1.1.2 available immediately, which allows to enrich the content of several interesting elements. To begin with, there is a new game mode, "River Attacks", which builds on the gameplay mechanics of Raid mode. The idea is to take your crew and explore little-known areas of England and loot all kinds of treasures you find in your path. Ubisoft would like to point out that this game mode has a very important replay value. The River Attacks mode also adds other bonuses detailed right here:
Stakes raids: With unique cards and rewards, players will be able to conduct raids without impacting their progress in the main quest or their alliances in England. Also, unlike the original plunder feature, the raid crew may be temporarily lost if players do not revive their members during the raid.
A Jomsviking Crew: Recruited Jomsvikings (created by other online players) will be led by the players' personal Lieutenant Jomsviking.
A New Drakkar: A brand new Drakkar exclusive to this game mode and fully customizable will be available. The hold can be improved to allow players to bring back more resources from their River Attacks.
We can also count on the addition of new abilities and rewards such as the full armor of Saint George and his sacred sword, 3 new abilities and skills to be found in the monasteries, 2 new buildings in the colony and a new set of cosmetic items for longships and players.